The Dunfermline Athletic Former Players' Association was founded in 2009 and exists to unite those who have worn the club shirt and who wish to continue or renew their links with Dunfermline Athletic Football Club.
The Association has brought together former players and coaches from many eras, from those who have finished playing/coaching in the last ten years to those who represented the club as far back as the 1950s.
The objective of the association is to offer an avenue for former players and coaches, if they wish, to stay in touch with former teammates and perhaps the players from different generations, along with keeping them up to date with the football club.

We celebrate and keep the memories alive of the great times each player has contributed to the club's extensive history.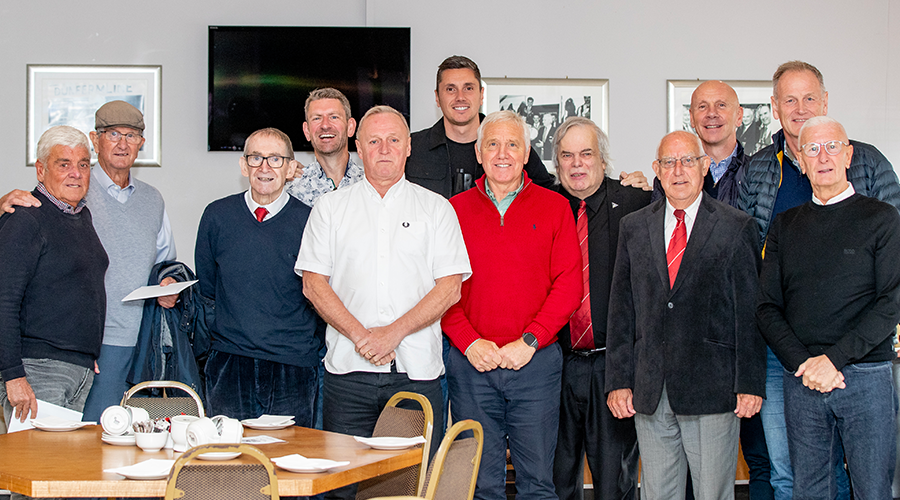 BENEFITS TO MEMBERS
Entry to all matches at East End Park plus a guest of your choice
A reserved seat in the main stand
Half-time refreshments
Opportunity to attend events
Copy of the monthly magazine
GUEST OF HONOUR
The Guest of Honour Scheme allows a member and their guest to enjoy full hospitality in the Club's premium hospitality suite at a game of their choice. This is normally on a first come first served basis.
The FPA also organises social events such as quizzes, cabaret evenings, whisky tastings, theatre trips and our own reunion events.
BENEFITS TO DAFC
The Association provides financial assistance to The Pars by donating kit items, help with young players expenses and capital items such as contributions for a players' room fridge, kit van, training items, etc. Since formation in 2009, over £18,600 has been donated to the football club.
The FPA also sponsors an inductee into the Hall of Fame each year.
WORK WITH OTHER GROUPS
Provision of the capital items is usually in conjunction with other DAFC groups such as The Supporters Trust, Lifeline and The Heritage Trust.
Please note: All proceeds from this website will be donated to Dunfermline Athletic Football Club.